Free Super Fat Burning Gummies











Free Super Fat Burning Gummies
Guilt-free snack to curb cravings
Formulated with effective fat burning ingredients
Helps to drive weight loss and boost metabolism*
Curb cravings and keep hunger pangs at bay
Gluten-free and vegan friendly
Power Up Gummies

Green Coffee Bean Extract
All ingredients
Green Coffee Bean Extract (Coffee robusta L.) (Seed), Maltitol, Isomalt, Water, Citrus Pectin, Citric Acid, Adipic Acid, Sodium Citrate, Mixed Fruit Flavor, FD&C Yellow#5, Blue#1, Titanium Dioxide and Sucrolose.
Hunger Buster Gummies

Garcinia Cambogia Extract
:
All ingredients
Garcinia Cambogia Extract, Maltitol, Isomalt, Water, Citrus Pectin, Citric Acid, Adipic Acid, Sodium Citrate, Natural Strawberry Flavour, FD&C Red#40, Titanium Dioxide and Sucralose.
Does it contain caffeine?
Each Power Up gummy contains 7.5mg of caffeine from Green Coffee Beans. Hunger Buster gummies are caffeine free.
Can I pair this with other products?
Reach a calorie deficit faster with Super Lean Shots. Formulated with clinically-proven dietary fiber, it helps you feel fuller faster at only 4 calories per serving.
Does it contain gelatine?
This product is gelatine-free and is suitable for vegetarians.
Burned a lot of calories and banished the bloat with these awesome gummies.
- Brittany M. 5/5
I'm down 7lbs since starting 3 weeks ago
- Angela N. 5/5
This tea helped me slim down after my second baby, and also helped me kick my coffee addiction. I love the taste, I FEEL better, and my skin is clearer.
Kristin C 5/5
More reviews
Works great with:
Benefits
Real Customers, Real Results*
Try This Routine
Maximize your results and achieve your goals faster.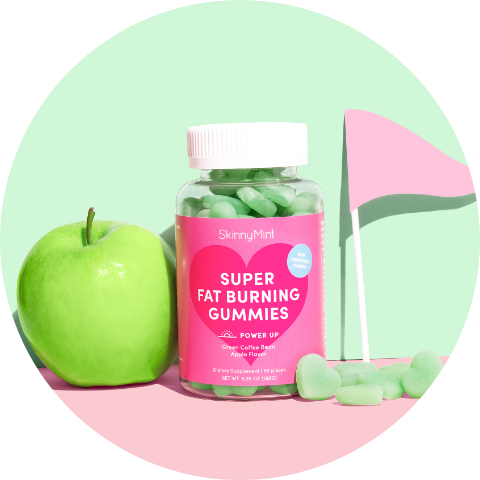 Morning
Take 2 Power Up Gummies post breakfast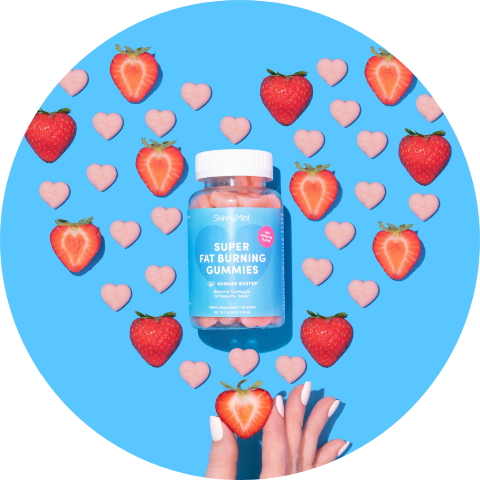 Afternoon
Take 2 Hunger Buster Gummies after lunch when the pesky cravings kick in
Customer Reviews
Ayisha B.
Verified Buyer
02/26/21
Pink clay mask
I love this mask. I usually have pretty clear skin but like many Victorians have been struggling with "mask-ne" over the past 5-6 months and this has really helped clear it when at its worst. The brush makes it easy to apply quickly and evenly and I also find it very satisfying to use because of the way the pink clay dries to semi-opaque (dependinRead more about I love this mask. I usually haveg on thickness) on my face so it looks and feels like it's working. I can get a little dry particularly either side of my nostrils and around my nose piercing, but haven't found this to be drying (when followed with a serum and moisturiser, at least).