Benefits
Real Customers, Real Results*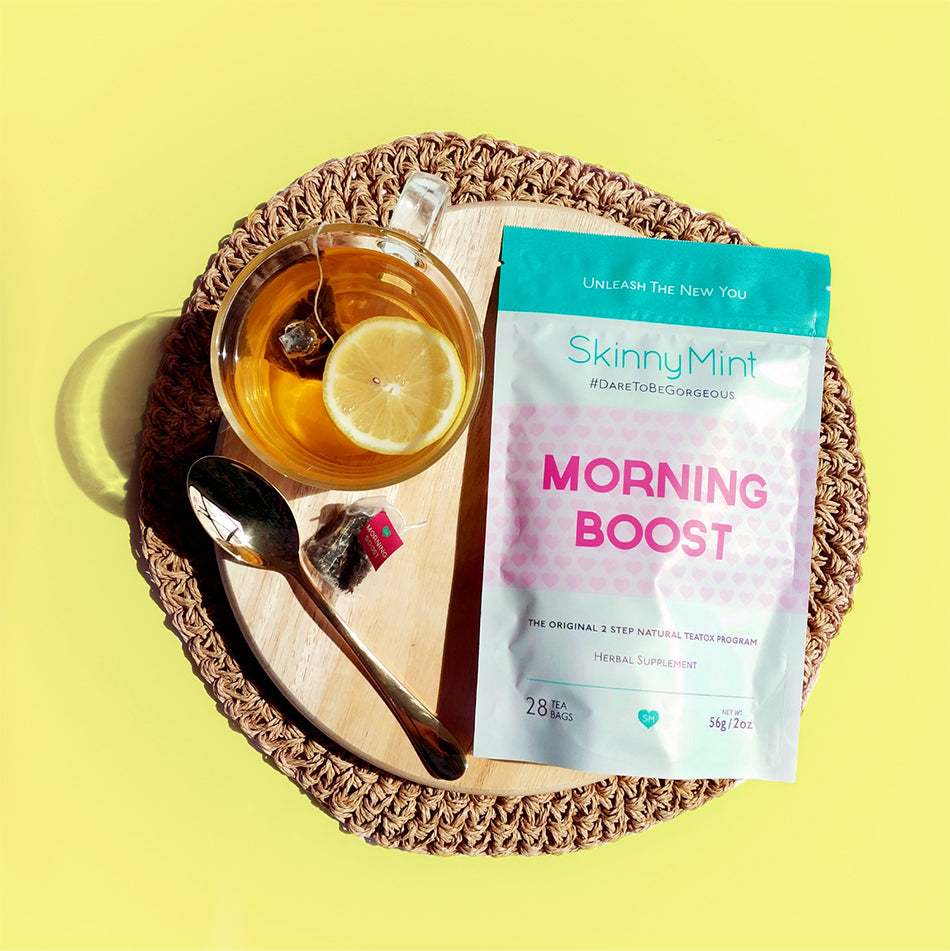 Do's & Don'ts
To maximise your results:
Do drink every morning
Don't drink coffee together with it
Replace your morning coffee with a cup of Morning Boost tea for your daily dose of caffeine.
Do drink your teas on your periods
Don't Teatox if you're pregnant
The benefits of your tea come into play during periods when you're most likely to have food cravings, cramps or bloating.
Do eat your meals regularly
Don't starve yourself
Teatox is not a diet or meal replacement. To maximise the effects of your detox, we recommend eating meals with lots of fruits and greens, lean meat and whole grains.
Customer Reviews
Ayisha B.
Verified Buyer
02/26/21
Pink clay mask
I love this mask. I usually have pretty clear skin but like many Victorians have been struggling with "mask-ne" over the past 5-6 months and this has really helped clear it when at its worst. The brush makes it easy to apply quickly and evenly and I also find it very satisfying to use because of the way the pink clay dries to semi-opaque (dependinRead more about I love this mask. I usually haveg on thickness) on my face so it looks and feels like it's working. I can get a little dry particularly either side of my nostrils and around my nose piercing, but haven't found this to be drying (when followed with a serum and moisturiser, at least).